The next Pope
In about a week or so, members of the Vatican's voting committee will begin the election process for the person who will be the next Pope.
There are many possible "papabili"
(Italian word for "papl candidates"). Read
some descriptions here
.
Many betting pools have Cardinal Francis Arinze of Nigeria as a favorite
.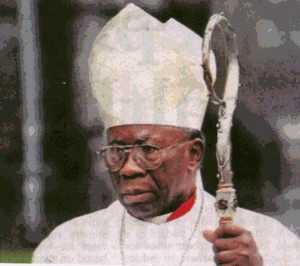 One interesting thing is
St. Malachy's prophecies about the Popes
, and according to it, there will only be two popes before the destruction of Rome. These prophecies are considered to be "amazingly accurate" (which is up for debate). Read, and make your own decision.